Was an early morning again today (for a Sunday) as the grand prix race in China started at 8am for me. So had my breakfast ready and watched a nice race. Wasn't to spectacular and as expected the 2 Mercedes boys were the top 2. Vettel 3th and Räikkönen was 4th, so again a Mercedes vs. Ferrari race. Young Max Verstappen did very well again in his Torro Rosso, doing some very nice overtakes but about 3 laps from the end his Renault engine blows up, great job again Renault !
What did the other teams do, well good news I guess is that McLaren finished 2 cars, which is new to them this year, so I guess they are progressing. Hope they will sort stuff out sooner rather then later as Button and Alonso do not belong at the back of the pack.
Williams did what they did last time and finished 5th and 6th and it seems that those are the places they belong this year . I think it is very nice to see them back at the top of the field.
Red Bull, well 9th and a no finish, don't think they have their issues sorted yet lets see what happens at the nest grand prix in Bahrain.
Marussia finished with 2 cars, which is a big step up from just starting with 1 at the last race, they were also both 1 lap less behind than in the race in Singapore, so they might be progressing as well.
The other teams basically did what you would expect from them and no big surprises there. Manor
Next race will be grand prix Bahrain in a week, hot race which might suit Ferrari a bit more, like Singapore, we'll have to wait and see.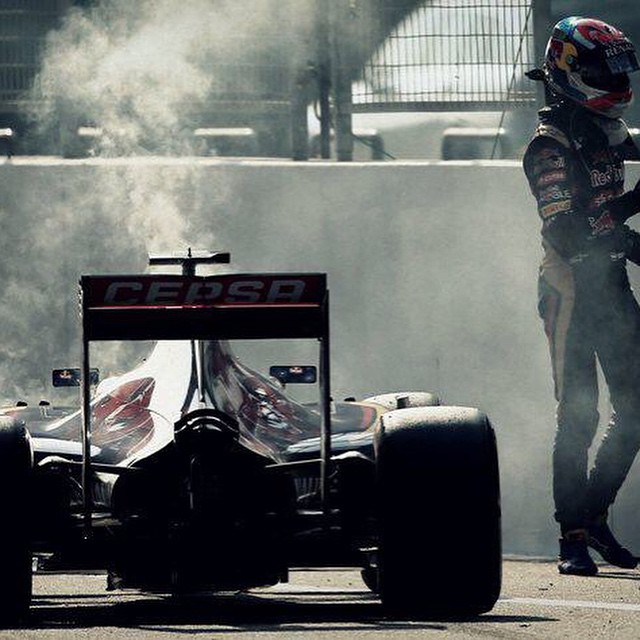 @Max33Verstappen  next to his blown Renault Engine
 [icon name="fa-globe" class="icon-1x"] www.deurloo.net